SEO Real Estate Marketing Strategies that Get Results
Seo real estate website design is a consulting firm. We focus on the real estate industry and small businesses.
Why choose SEO Web Design Marketing Agency?
Mobile first
Mobile-friendly websites for your small business or real estate practice.
Easy to customize
Your new website will be optimized to look perfect on any browser, screen, and device.
eCommerce ready
If you sell products online, we can help you convey the right message.
Lead Generation Ideas
Increase your website traffic, blogging wisdom and hyper-local SEO for your business.
Flexibility
You can tweak the website to your colors, photos, and more. It's amazing.
Block-based
The themes that your website is built on using the latest Gutenberg technology.
SEO Optimized for Search
Your website will be SEO Optimized so you can add more content and have the opportunity to generate traffic online.
Convey the Right Message
Every visitor to your website is looking for answers to their questions. If you are a Realtor®, your website visitors are looking for ways to search for properties and answer their questions about buying, selling or getting to know about an area.
You can share with them important steps to buying or selling real estate.
If you sell products via eCommerce to a group of vendors or consumers online, you need a website that is easy to use and helps them find answers quickly too.
Be Your Client's Superhero
Whatever you do to be awesome in your business, you need to share it with your online visitors.
Share testimonials, frequently asked questions (FAQS), pricing tables, maps and more.
We will teach you SEO tips and strategies that make you say "wow" and be found in search engines.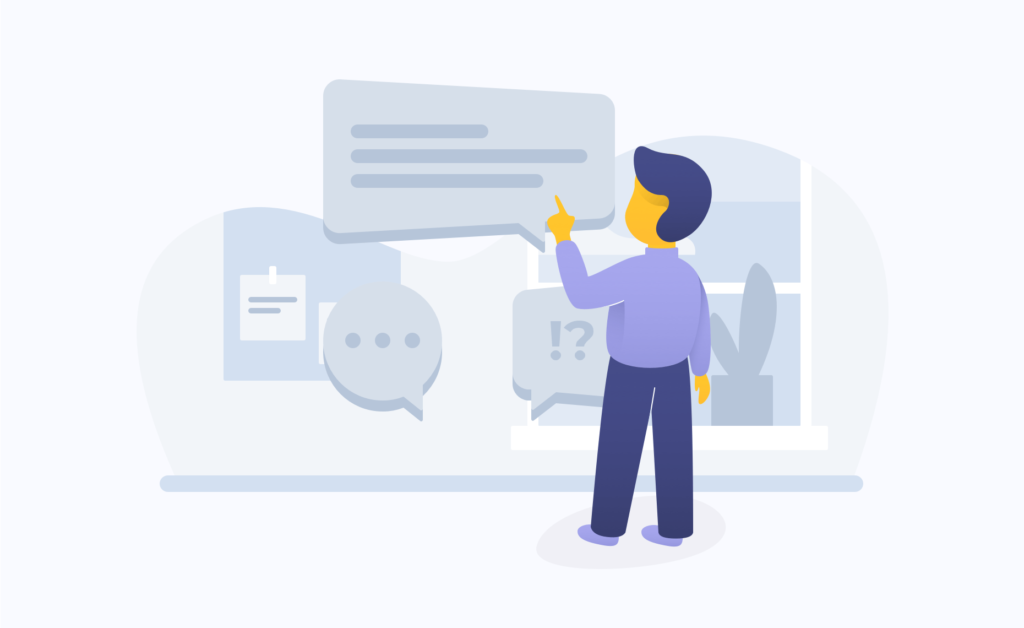 Blazing fast websites
To stand out online, you need a website that loads on the screen quickly. Nobody has time to wait.
I've seen websites load in less than 3 seconds and ones that take 30 seconds. Consumers want quick-loading websites.
What People Are Saying
Steve Kelly
Thank you for creating my website. I am blogging and seeing traffic!
Tony Peters
Wow, what a great website, I love it! All I can say is thanks for the amazing SEO help. I could probably go into sales for you. I'm good to go!
Paul Langner
Thank you for recommending Showcase IDX to me for my real estate business. Bam. My visit visitors love it.
SEO & Website News
I love RankIQ as my keyword research tool and helping me to understand what my competition is doing online for a helpful …
Today, I will cover how to update plugins on your WordPress Website. When it comes to managing your website, keeping …
Boost Your Online Traffic with Effective Content Sharing: Strategies and Tips Struggling to maximize the impact of …
Frequently Asked Questions
Why choose our real estate website templates?

We recommend WordPress themes like Mai Themes Pro which was built on the Genesis Framework. It is easy to use and creates a user-friendly website.

What makes a good website design for a real estate business?

One that answers your visitor's questions. It has to be easy to use, professional, and one that your visitors find valuable.

How to determine the best Real Estate IDX?

We have tested about 15 different real estate IDX products. A blog post is coming soon about the pros and cons so you can make a good decision.

How do I plan my website design?

We will send you a planning guide. The better you plan the website, the better. Make a list of cities, features, and target markets that you want to focus on. Provide your photos or I have a great source that you can get them from.

What is a real estate designer?

We have real estate website designers that have over 23 years of experience. They design based on the best user experience verse a website designer that doesn't know real estate.

Is the website SEO Ready?

YES. We love Rank Math SEO Pro as a plugin. It's awesome. But if you want, you can use Yoast SEO as a plugin for your WordPress website.

Does SEO work for real estate?

Yes. It is not that difficult and you don't have to be some internet guru. Just follow best practice guidelines. You can do it. I will share with you a podcast that I listen too. The marketing pro is not in real estate and gives well-researched ideas to help you group your online presence. Plus, I use one of his tools which saves me hours of time writing content and blog posts.

What is real estate SEO?

It is using standard search engine optimization (SEO) practices for your real estate website to rank higher in search engines over time.

What is a real estate SEO strategy?

It is your plan to improve your website and attract more buyers and sellers in your area. Write out a plan just like you would a business plan. Then, follow it. Design the look and while. Make adjustments based on how people use your website.

What is SEO in Real Estate?

It is the ability to convey the right message on your website to the type of clients you like. If you love first-time home buyers or home sellers, you need to communicate to them. SEO real estate keywords research and creates a powerful marketing tool, for your website to win the clients you love.

Can you guarantee that my website will be on the 1st page of Google?

No. When you receive your WordPress website you can use SEO strategy to do it yourself. Yes, that requires working on your website. I work on mine daily, follow up with leads, and more. Just block your time and make it happen. It is like running a marathon. Take one step at a time to go down the road.

Can you do online advertising for me?

Sure. We can talk about that by phone.
Are You Considering an SEO Real Estate Website?
As a real estate agent, you know that the internet is a powerful tool for marketing your listings and connecting with potential buyers. But what you may not know is that there is a whole lot more to online marketing than just having a website.
Search engine optimization, or SEO, is a process of optimizing your website to rank higher in search engine results pages (SERPs). By making your site more visible and relevant to search engines, you can attract more traffic and leads, which can ultimately help you sell more homes.
SEO real estate is all about optimizing your website for search engines.
This means making sure your site is well-organized, with relevant and keyword-rich content. It also means building backlinks to your site from other high-quality websites.
Both on-page and off-page SEO are important for real estate websites. On-page SEO includes optimizing your website's design, structure, and content. Off-page SEO includes activities like link-building and social media marketing.
A good SEO real estate strategy will focus on both on-page and off-page optimization. By taking the time to improve your website's SEO, you can increase your visibility in search engines and attract more prospects to your listings.
If you're considering purchasing a real estate website, you're probably wondering what benefits it can offer. Well, here are just a few reasons why a real estate website from SEO Real Estate Wagon is a great investment:
7 Real Estate SEO Tips
Professional appearance: design your website with your target market in mind. Make it different and allow it to stand out. You may want to target a city with pool homes or a city with panoramic views. Something different than Phoenix real estate where your competition for that phrase is intense. Use real estate agent seo language to your benefit.
Improved search engine ranking: our website are are optimized for search engines. You have to add unique content to make it stand out in a readable format.
Greater exposure: With your real estate website, not one that your company provides, you can reach a wider or narrower audience and become the expert to that group of potential clients. This can help you generate more leads and close more deals.
Convenience for clients: your real estate website should be easy for visitors to browse listings, schedule showings, and contact you for more information.
Customization options: each website is fully customizable. In the Learning Lab on our website, you can review videos on how to customize it yourself.
Seo for real estate listings: you will learn techniques to rank your listings in the search engines. Sometimes, when I do these techniques, I'm able to get to page one of Google within 24 hours or less. I will teach you how to do it too. For FREE.
An Advertising Tip for Your Listings that no other real estate agent is using to market their listings online. I called it just one of my real estate SEO strategies Just ask me. I will add it to a blog post in the near future so you can beat Zillow, Realtor.com, and Redfin from the top spot.
In short, a real estate website from SEO Real Estate Wagon is a valuable investment that can help you attract more clients, close more deals, and grow your business.
So why wait? Contact us today to learn more about how a real estate website can benefit you.
Web Short Stories
Learn about sharing your website content on social media platforms to make more money, get more visitors and build your…
Learn the 16 Benefits of Rank IQ SEO for More Website Traffic in 2023 for bloggers without advertising. Saves…
Blogger Dominates Search with Rank IQ Tool. Find out what your competition is doing online and make your content…