There are many website hosting companies on the internet. I have tried many of the popular ones for my own business and real estate websites. I look at the reputation of the company, the amount of RAM per server, hard disc space and support.
If You have a WordPress website, then consider a hosting plan that offers you "Managed WordPress Hosting"
Managed WordPress hosting is a server that is dedicated to WordPress. There are over 75 million wordpress websites running and covering a wide range of topics.
Hosting companies have created a niche by offering "managed wordpress". The hosting company's staff takes the time to make sure your website is optimized, installed properly and focus on performance to help you. They remove any unnecessary resources, monitor the security and streamline the installation. Their focus in ongoing optimization of your website.
I have used LiquidWeb, Knownhost, A2 Hosting, Godaddy, and Inmotion hosting over the years. I like Big Scoots the best for managed wordpress hosting. They have been the most helpful and currently host this website along with many of our real estate website clients.
Comparison Flow Chart of Managed WordPress Hosting
Each of these companies offer other types of hosting. Please click on the reviews section so you can check them out. I suggest their blogs and content pages to help you make a good decision on fast & reliable hosting verse cheap hosting.
| Features | Big Scoots | Kinsta | Siteground | Liquid Web | Hostgator |
| --- | --- | --- | --- | --- | --- |
| Number of Websites | 1 | 1 | unlimited | 10 | 2 |
| Estimated Monthly Vistors | 250k | 20k | 250k | Unlimited | N/A |
| Free SSL | Yes | Yes | Yes | Yes | N/A |
| Free Backups | Yes | Yes | Yes | yes | N/A |
| Customer Support | By email | Live Chat, email | Phone, chat, email | Phone, chat & email | Phone, chat, email |
| Free Migration | Yes | Yes | N/A | Yes | N/A |
| Monthly Fee Option or Yearly? | Both | Both | Both | Both | Both |
| VPS Hosting | Yes | Yes | Yes | Yes | Yes |
| Dedicated Hosting | Yes | Yes | Yes | Yes | Yes |
| Shared Hosting | Yes | Ask them | Yes | Yes | Yes |
| Wordpress Hosting | Yes | Yes | Yes | Yes | Yes |
| Managed Wordpress Hosting | $34.95 | $30 | $5.95 | $99 | $7.95 |
| Review their sites for details & case studies | Big Scoots | Kinsta | Siteground | | |
Managed VPS vs Managed WordPress Hosting
I currently run a Managed Virtual Private Server, also known as a VPS, at Big Scoots. So, I can host my client's websites in the real estate industry and small businesses. The VPS gives us more hard disc storage space and more memory (RAM) than hosting my empire on a managed wordpress plan.
What to Ask Hosting Companies About Managed WordPress?
What costs are involved?

Is there a monthly plan instead of a one year commitment?

How long is your money back guarantee?

How much RAM is allocated to my domain on a shared server?

What is the difference between the shared server and a virtual private server?

How does customer support work?

If you have a website, ask them if they will migrate your website to their server for free?

Do you have a way to install wordpress for free?

Types of Support for Website Hosting
I have looked at over 20 different hosting companies and after being with 5 different ones, I'm good with email support verse calling someone. I'm not a server technician. They know more about it than I do. At Big Scoots, I open a ticket. Set the urgency and they get it handled for me and respond in minutes.
If you are like me, you don't want to spend time on the phone waiting for someone to pick up. Explain them the problem and spend more time on HOLD until they resolve it. Who wants to waste their time on HOLD?
I don't. Been there. Done that. Next.
Where is the Hosting Company Located?
Find out where the hosting company is located. Are they here in the USA or a foreign country? I prefer the company to be here in the USA.
Cheap Web Hosting is for the Birds
You get what you pay for and that is true when it comes to website hosting.
When I first started, we used Godaddy for hosting. After running many WordPress websites there, I switched to Bluehost thinking that I was going to save a buck by going to cheap website hosting. Wrong.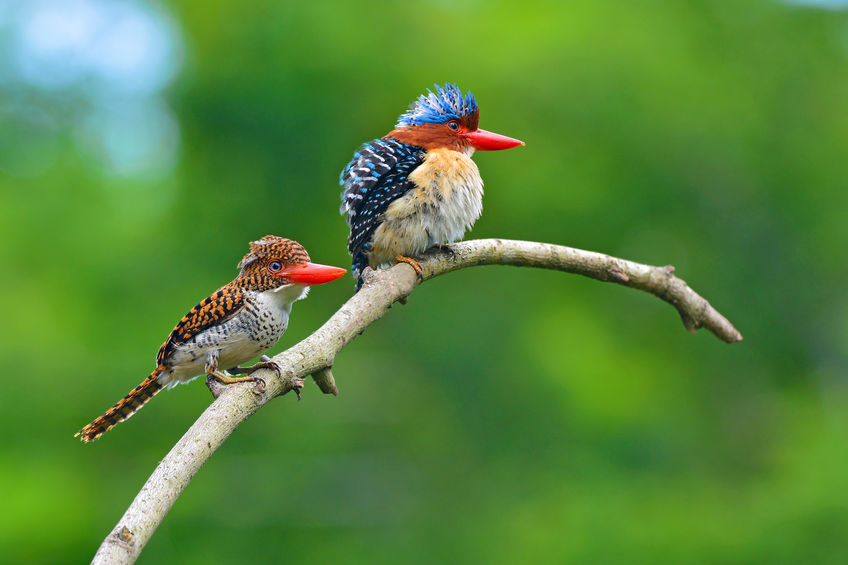 I had 15 websites on Blue Host when someone sent out an email from one of my community based websites and spammed people. There was no email attached to that website that I or my client had. Period. People complained to Blue Host.
Blue Host took all 15 sites down and would not restore them. I talked to Blue Host and explained we had no email for that site. They just did not want to do anything for us.
I move them all to the next hosting company and fired Blue Host.
A lot of people promote them online because they get paid a big commission check. I get that. But, I cringe when someone tells me that they are running Blue Host. I could just be me but I have a friend with a large community site there and he as had problems with them too.
I hope he moves them to my favorite hosting company Big Scoots. While Big Scoots does pay us a commission for promoting them, I feel good about promoting a company that helps me and is reliable. His website is very slow because it is hosted on Bluehost.com.
Speed for Website Hosting
I have read some articles that says one hosting company has faster servers than another one. And, depending how your website on the home page and throughout the site is created will determine how fast it loads on the screen.
I just created a website for a sign company. It is not ready to be launched yet. It loads in 1.1 seconds. Speed is important to online consumers.
SEORealestatewagon.com website loads in 3 seconds…I have seen some websites display a website in 30 seconds. Speed is important. That's why I use Bigscoots.com over the rest of the hosting companies.
Source of test: Gtmetrix.com
Blogging, SEO and Case Studies about Website Hosting
I guess I would call this group Jay's picks for 2022. Check out their blog posts for tips and strategies on hosting, search engine optimization and more.
Liquid Web
WP Engine – a little expensive when it comes to traffic and page views. The more page views, the more you pay.
Hostgator